Stem Cell Treatments
At Stem Cell Therapies of Oklahoma
Here at Stem Cell Therapies of Oklahoma, we're firmly committed to the belief that regenerative therapy is highly beneficial. We're convinced it's the answer to many soft tissue and orthopedic issues experienced by patients today. This is why we've created our cutting-edge practice to help those in pain to find relief. By adopting the latest advances in medicine, we're here to help patients live their lives to the fullest.
Around 100 million people in the United States today suffer from a chronic pain condition. Sadly, many cannot find the relief they seek, even when they undergo invasive surgery. The reason for this is that treatments available today don't address the cause of the pain. This may be down to damage or dysfunction because of overuse, aging, traumatic injury or a congenital condition. Whatever the cause, traditional treatments cannot resolve it.
How Does Stem Cell Medicine Work?
The discipline of regenerative medicine covers many methods and procedures. Recently, there have been many impressive advances in the field of stem cell research. We use regenerative treatments that focus on the use of stem cells. These help the body to heal from the inside. A stem cell injection allows your body to use the cells to counteract the inflammation that damages tissues.
Regenerative medicine uses stem cells as its key component, and we have found our patients are impressed by the results. From ligament injuries and joint pain to neuropathy and autoimmune conditions, stem cell treatment could be the answer.
Who Can Benefit from Regenerative Medicine?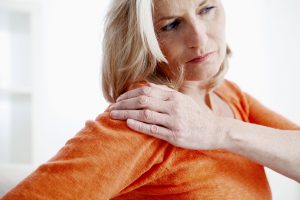 Stem cells and natural healing can improve the quality of life for many of our patients. However, not everyone can benefit. Every individual has his or her own healing response, and we cannot guarantee anything in the field of medicine. We will always evaluate your goals and health carefully to ensure you have the best chance of a successful outcome.
If you're keen to dramatically reduce or even eliminate your pain with no need for surgery, regenerative medicine may help. Our treatments require no downtime and there are no side effects. Our treatments also won't mask the symptoms of your condition. Instead, the stem cells will help to heal you from within so you can achieve a full recovery whenever possible. If you want to get back to a normal daily life with no pain or reduced mobility, we can help.
Contact Stem Cell Therapies of Oklahoma Today
If you're ready to find out more about our regenerative medicine treatments, contact our team today. We can offer you expert advice and answer all your questions. We help you make an informed decision about whether regenerative medicine could be the alternative pain relief solution you seek. Whatever the cause of your condition, we can advise you about whether our stem cell therapies could be beneficial. It's our mission to help you live a happier, healthier, and pain-free life.